purchased these  at the nike store at the pdx airport.  there was no specific technical evaluation of their worth in terms of komen race for the cure appropriateness.  they were chosen exclusively on looks, and the fact that they were indeed quite comfy.
wore them most of the week, and i can say this:  they are surprisingly light, and that makes quite a difference.  it's like wearing socks with arch support and a heel cushion.
and they are way cool.
on the subject of shoes that feel like socks, here's another pair i got very recently: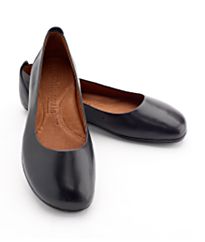 insanely comfortable. they look like nothing on the picture, but they are the perfect ballerinas, and softsoftsoft on the inside.
and this, kind readers, completes our completely vapid shoe review.